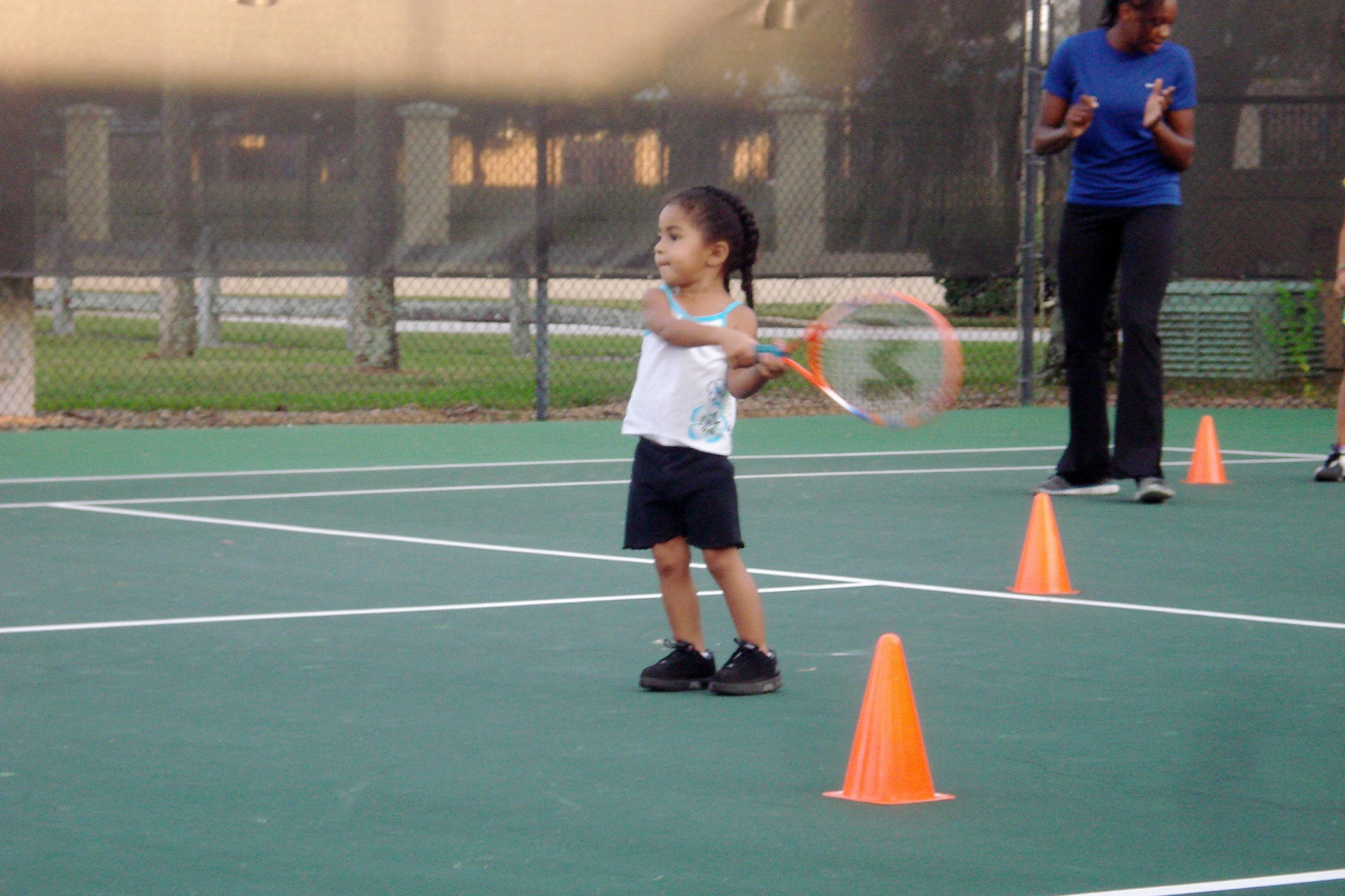 Munchkin Programs: (Registration Now)
AChildren can begin to develop the skills necessary to play tennis during infancy as they develop agility, balance and coordination. Playing tennis, however, requires complex motor skills involving movement, tracking and timing. Children will do best when introduced to tennis after they have learned to throw and catch a ball, so that all of those activities involving sending and receiving a ball are excellent. Our Junior Academy Program adheres to the new rules implemented by the USTA for the players these rules affect. Players 10 and under are introduced to the game by using slower low compression balls and a shorter court.
Jr Academy Training: (Tuesday – Thursday 5-7pm) (Thusday 6-7pm)
Our Jr Academy Training is for young players looking for more than recreational tennis. Programs are set up to create a solid foundation in all five aspects of the game, technical, tactical, physical, mental and emotional. By working with specific drills we are able to increase the overall performance of each player and increase the mental toughness needed to stay focused during tough matches. Match play is added through the program to provide variability from different opponents while focusing on keeping the same level of focus and technique.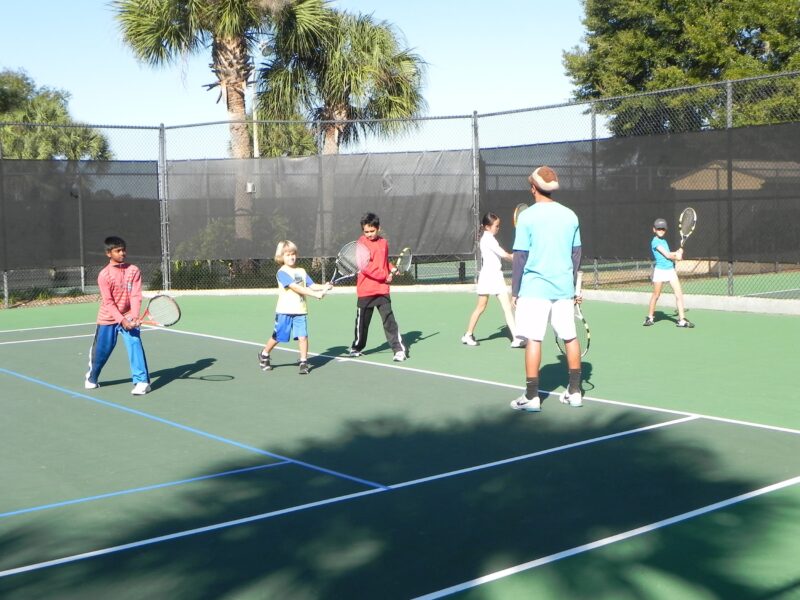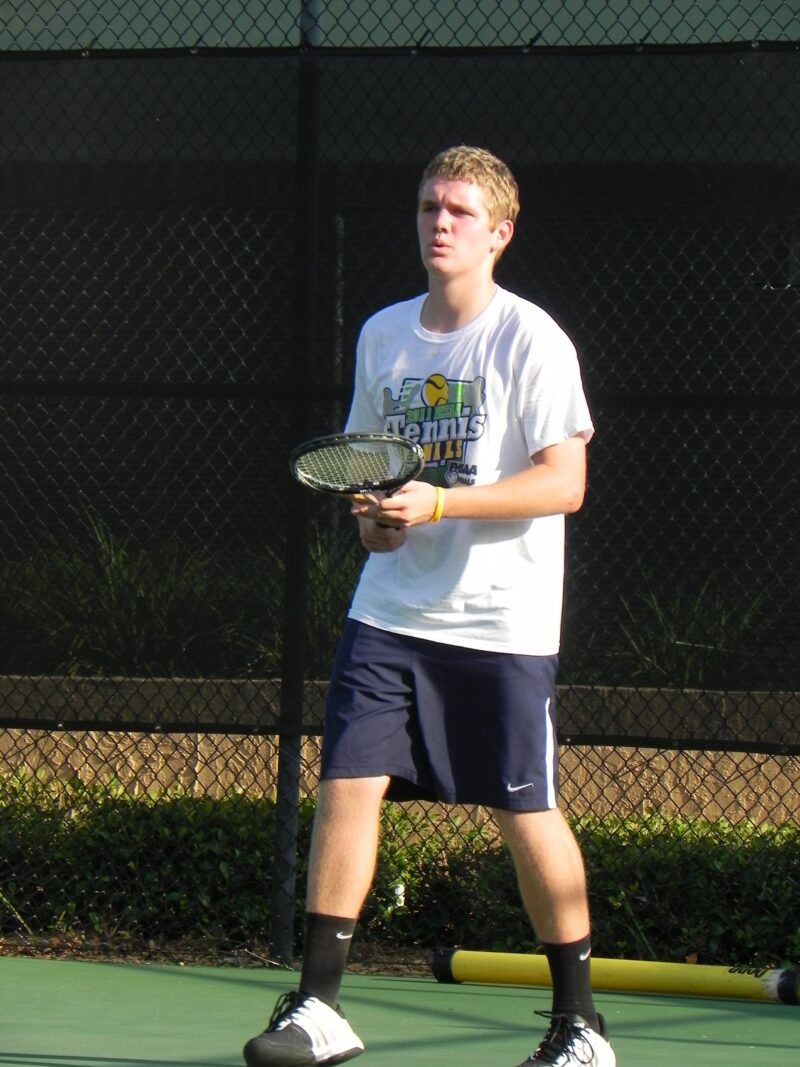 Academy Training: (Monday/Thursday 5-7pm, Wednesday 4-6pm)
Our full time programs take players to the next level by using intense hitting drills focused on the smallest of details in the players swing, footwork and recovery. Our ability to blend and balance technical, tactical, mental and physical training in a remarkable synergy to address the WHOLE player. Our staff constantly monitors players' performances, evaluating and directing progress to ensure individual needs and goals are being met.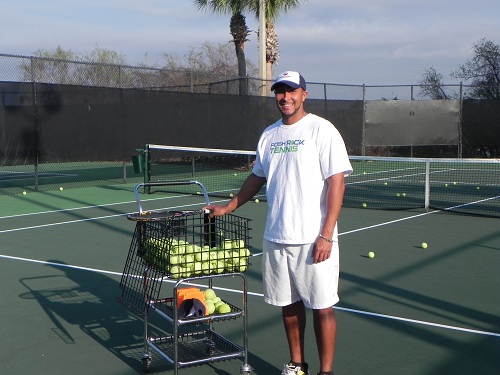 Private & Semi-Private Lessons
Our one on one approach is second to none. While others in the sport of Tennis tend to focus on having students hit a lot of balls and only focus on the quantity Teacher student talking of balls hit. We believe that if a stroke or movement is not done correctly then hitting balls in large quantities will only create bad habits that are later hard to correct. Our focus on the quality of our students technique and doing things right from the beginning will yield better results that are sustainable in any match play scenario.